CALLOUTTHEVOTE.COM: Make calls now!
Choose a candidate to make calls now! For optimal experience, please go to CallOutTheVote.com on your computer or tablet so you can use your phone to call. The instructional video below shows how to use the dialing software. The dialer is open until 9PM local time in each district or state. Email calloutthevote@boldprogressives.org with questions!
Call for Beto O'Rourke (TX-Sen)
Watch the video!
Candidate Bios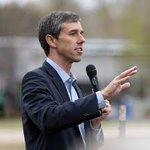 BETO O'ROURKE
U.S. SENATE – TEXAS
Make Calls Now!
Calling Hours: 10 AM – 11 PM Eastern Time / 7 AM – 8PM Pacific Time
Beto is currently a congressman from El Paso, now running to unseat Republican Senator Ted Cruz. He's running on a platform of universal healthcare, breaking up monopolies, and marijuana decriminalization, among other issues. His strong grassroots campaign is catching fire!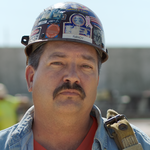 RANDY BRYCE
U.S. HOUSE – WISCONSIN (WI-01)
Make Calls Now!
Calling Hours: 11 AM – 10 PM Eastern Time / 8 AM – 7PM Pacific Time
Randy Bryce is a U.S. Army veteran, cancer survivor, and union ironworker. He is currently running against Republican Bryan Steil to replace Paul Ryan to represent Wisconsin's first congressional district. Randy is running as a proud working dad for single payer health care and more manufacturing jobs.a. He is famous on Twitter as @IronStache.
in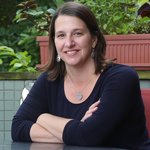 JESS KING
U.S. HOUSE – PENNSYLVANIA (PA-11)
Make Calls Now!
Calling Hours: 10 AM – 9 PM Eastern Time / 7 AM – 6 PM Pacific Time
Jess is running to unseat a Republican congressman who is the top NRA recipient in the nation. She was born and raised in her district, and runs a nonprofit that trains and lends money to people in the community trying to start small businesses. She and her husband, a Mennonite minister, have two daughters, and she makes a strong moral argument about her progressive values. She supports "guarding our farms, homes, and planet" and is campaigning on Medicare For All, debt-free college, banning fracking, and getting big money out of politics. She's running an amazing grassroots campaign — she's raising more money than her Republican opponent, and has hundreds of volunteers mobilized to knock doors and make phone calls.
JAMES THOMPSON
U.S. HOUSE – KANSAS (KS-04)
Make Calls Now!
Calling Hours: 11 AM – 10 PM Eastern Time / 8 AM – 7PM Pacific Time
James Thompson is a civil rights attorney and U.S. Army veteran. James served in the Army as an infantryman in the Presidential Honor Guard. Following his honorable discharge, James used his GI Bill to attend Wichita State University and Washburn University Law School. He is running for Congress because he believes elected officials should ensure all people receive the opportunity to build a better, brighter future for themselves and their children. James will fight for a living wage, quality education without crushing debt, universal healthcare, and a criminal justice system that treats everyone equally.
You can also see best practices for callers and for phone bank hosts.