About Us
The Progressive Change Campaign Committee (PCCC, BoldProgressives.org) is a million-member grassroots organization building power at the local, state, and federal levels. It engages in electoral work and issue advocacy work on democracy issues and for economic populist priorities. The PCCC has raised over $29 million online in grassroots donations for its electoral and advocacy work, and directly for progressive candidates and committees.
Senator Elizabeth Warren said: "PCCC members were with me since the beginning — even before there was a beginning! Now, we have lots of work to do together."
Adam Green and Stephanie Taylor founded PCCC in 2009, and we've been fighting for progressive change ever since.
Some of our issues include:
Expanding Social Security
Debt-free college
Allowing everyone to buy health care coverage through Medicare
Wall Street reform and accountability
Stopping surveillance and protecting privacy
Stopping bad trade deals like TPP
Free and open Internet
Paid family leave
We also support candidates running for office through fundraising, volunteers, training, and technology. We've supported candidates with millions of phone calls to voters through our Call Out The Vote program, and trained thousands of candidates and campaign staffers in the nuts-and-bolts of running for office.
We also have a proud affiliation with the P Street Project (c4).
Are you interested in joining the movement? Sign up here.

Are you press? Get in touch here.
Meet Our Team!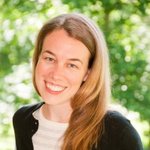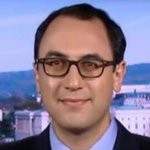 Stephanie Taylor is the co-founder of the Progressive Change Campaign Committee (PCCC) and the Progressive Change Institute (PCI), and has spent 20 years working on labor, electoral, and advocacy campaigns throughout the country. She is a former union organizer and a pioneer in the area of scalable field, using technology and field to achieve results. Taylor has appeared or been profiled in hundreds of news stories including ABC, CNN, MSNBC, NBC, NPR, The New York Times, The Washington Post, The Guardian, and others. She has been honored by the Congressional Progressive Caucus for her work, and serves on the advisory boards of the State Innovation Exchange (SIX) and X-Lab. She is a founding member of the influential Women in Politics and Technology (WIPT) community. Taylor has a B.A. from the University of Virginia, an M.F.A. from Columbia University, and a Ph.D. from Georgetown University. She's a mom and stepmom to four awesome girls. Find her on Twitter @StephanieTaylor.
Adam Green, Co-Founder of the Progressive Change Campaign Committee (PCCC). For four years, he worked as Director of Strategic Campaigns and Civic Communications Director for MoveOn.org. Previously, Adam served as the Democratic National Committee's press secretary in Oregon for the 2004 presidential campaign, communications director for the New Jersey Democratic Party in 2003, and press secretary for the top winning Democratic U.S. Senate race of 2002. He has a B.A. from George Washington University and a law degree from the University of Virginia. He is a frequent contributor on both MSNBC and CNN. Follow him on Twitter @AdamGreen.
Technology & Special Projects
Campaign Support Specialist
Online Member Engagement Director
Jackie Arasi helps develop smart requirements and keep technology projects moving forward. She began work as a software project manager in 2004 on a suite of web tools for community organizing, has actively participated in open source software communities, and was a part of a leadership team that worked to incorporate technology intelligently into a broader movement for more livable, bicycle- and pedestrian-friendly cities. She has been fascinated with software as a tool for resource management, project planning, and successful "campaigning" since the first time she played the Oregon Trail in her 2nd Grade Computer Lab.
Marissa Barrow has had an interest in politics before she could spell the word, and spent her first all-nighter watching Florida switch colors on CNN in 2000 as a 10 year-old. In 2008, she was one of the youngest delegates to the Texas State Democratic Convention. While earning her bachelor's degree at Louisiana State University, she worked as a radio reporter for LSU's daily newspaper, The Daily Reveille, and rose to become the managing editor of digital media. She spent the summer of 2011 interning at the Democratic National Committee's new media department. In the 2012 election cycle, Marissa served as the communications director for a state Senate campaign in North Texas.
Jonathan Bock is a New York City native who passionately believes that a progressive message is a winning political strategy anywhere and everywhere. As Call Out The Vote Director for PCCC, he helped over 40 Federal, State, and Local campaigns make over 2.4 million calls during the 2018 midterm cycle. Prior to that, he was a Training Fellow, where he helped to organize and recruit candidates for the 2018 National Candidate Training. He has worked on numerous campaigns, and was the communications intern at Forward Majority. Jonathan received his B.A. from Vassar College and his M.F.A. from NYU's Tisch School of the Arts.
Jasmine Carter-Gales, Training Associate for the Progressive Change Campaign Committee, is a Memphis, Tennessee native, and holds an M.P.A. from Tennessee State University. She helped create a Neighborhood Advisory Board in Goodlettsville and Nashville's first Black Millennial Voter Registration Rally, and previously worked with the Lawyers Committee for Civil Rights Under Law. She has been named a Rising Star by the American Society of Public Administration, and is on a continued mission to make sure electoral politics reflects marginalized and underserved people, especially Black communities.

Emily DiVito was born and raised in St. Petersburg, FL. Only after moving to Massachusetts to attend Wellesley College was she finally able to find a place in progressive politics, campaigning for Elizabeth Warren and President Obama. After earning her B.A. in American Studies from Wellesley, she joined the Bernie Sanders campaign in New Hampshire and traveled to several different states as an organizer. Emily first joined PCCC as a member of the electoral team, spending several months in 2016 on the ground with our bold progressive candidates before transitioning to the role of Special Assistant. 
Kristin Fulwylie, a Training Fellow for the Progressive Change Campaign Committee, hails from Pittsburgh, PA and holds a B.S. in Public Relations and an M.S. in Business. Over the years, she has worked with the NAACP, the Central Florida Urban League, and the Florida State Legislature, among others. Most recently, she served as the State Coalition/Political Director for the Second Chances Campaign to pass Amendment 4, which restored the eligibility to vote to people with felony convictions. She lives in Orlando, FL with her husband and in her free time runs a non-profit organization, The Black History Project, Inc., which teaches black history to high-school students.
Courtney Hagen has spent over 15 years working in politics in Washington, DC. She is the former Senior Lobbyist for PCCC, where she elevated issues such as debt-free college and progressive infrastructure priorities to the national stage. Prior to joining PCCC, Courtney worked at several top lobbying and consulting firms and at the White House Office of Management and Budget. Courtney has B.A. degrees in Foreign Affairs and History from the University of Virginia and an M.P.P. from the Georgetown University McCourt School of Public Policy. 
Ethan Jucovy has been a professional Python software developer since 2006. Before joining the PCCC, he built web applications for community organizers and government transparency at a NYC-based non-profit, and distance learning platforms and new media teaching tools for Columbia University professors. He is active in open source communities and has made core contributions to prominent Python projects like Django, Plone,  and Virtualenv. He's long hoped to build software that will help all the robots evolve better, but he's no longer convinced that's wise.
Lucy Olena is a progressive trainer and strategist who helps turn activists into organizers and candidates into elected officials. She currently serves as the Training Director for the Progressive Change Campaign Committee, where she teaches hundreds of bold progressive candidates at the federal, state, and local level how to run and win campaigns. She has spent over a decade organizing communities in support of various issues and candidates, from Oregon to Connecticut, from Michigan to Texas, and everywhere in between.  Lucy is a nationally-recognized trainer, regularly presenting for the State Innovation Exchange, the Young Democrats of America, Emerge America, the National Democratic Training Committee, and others. Lucy lives in Denver, Colorado where she serves on the boards of Emerge Colorado, Colorado Young Democrats, the Colorado Blueflower Fund, and the Whittier Neighborhood Association. When she's not in the classroom, Lucy can be found whipping up a good meal at home with her wife Charley and their lab-mix Perseus. 

Amanda Pittman is a native of the DC suburbs, and like everyone who grew up there, she has managed to find her way to Richmond, Virginia. She's bounced around a few different fields, but most of her work has been in journalism and advertising. She got her start writing reviews for concerts around DC and Richmond, and later attended Miami Ad School in San Francisco to get a taste of the West Coast. Most notably she's written for Mashable and produced work for The Martin Agency. When she's not hanging out with her dog or telling jokes at an open mike night, she enjoys going to local shows and eating her way through the city. 

Rachel Queirolo was the Assistant Director of Development at Rock the Vote, working on voting rights, civic engagement and education, and mobilizing millennials to get to the polls. Prior, she did a short stint in Colorado as a Deputy Finance Director on a Senate campaign. Beginning in human rights advocacy with an international focus on trafficked women, Rachel got her start working for the oldest progressive multi-issue policy think tank in Washington, the Institute for Policy Studies. Rachel also worked in development roles at the United States Holocaust Memorial Museum and at a national security and foreign policy think tank. Rachel received her B.A. from Mount Holyoke College, where she studied politics and Russian and Eurasian studies.
Jen Rafanan is a designer, originally from California, who now calls Atlanta home.  She is also a grassroots activist at heart, and fights the good fight for bold, progressive issues.  Jen got involved with politics in 2008, volunteering for Obama, and started her involvement with Young Democrats of Georgia by founding her county chapter in 2009. In 2014, she finished her term as Executive Vice President of the statewide organization where she received a lifetime achievement award in recognition of her years of service. In addition, she has served in various elected positions within the Democratic Party at the state and local levels.  Jen is excited to be able to combine her passions and talent for design and politics on the staff of PCCC.
Jodi Risper, a Training Fellow for the Progressive Change Campaign Committee, is a Tri-State area native, and holds a B.A. in Social Work from East Stroudsburg University. Before transitioning to politics in the aftermath of the 2016 election, she was a social worker in Lehigh Valley, PA. She has served as the Deputy Field Director for the Greg Edwards for Congress campaign and a Regional Organizing Director for NextGen America. In her free time, she volunteers with Planned Parenthood, Sunrise Movement, and Make the Road Pennsylvania.
Prior to getting bitten by the organizing bug, Keith Rouda spent over 20 years in the private sector in advertising agencies, web development, IT strategy, talent acquisition, human capital management, and consulting across industries including consumer packaged goods, pharmaceuticals, and health care. SINCE getting bitten, he was a regional organizer with MoveOn.org supporting and developing volunteer leaders in Kentucky, West Virginia, Tennessee, Ohio, Indiana, and Michigan. Since 2012 he has been a field organizer on Tammy Baldwin's campaign in Wisconsin, an issue advocacy campaign in New York City, and Cory Booker's campaign in New Jersey, and he's worked with the New Jersey Education Association on Barbara Buono's race against Chris Christie.