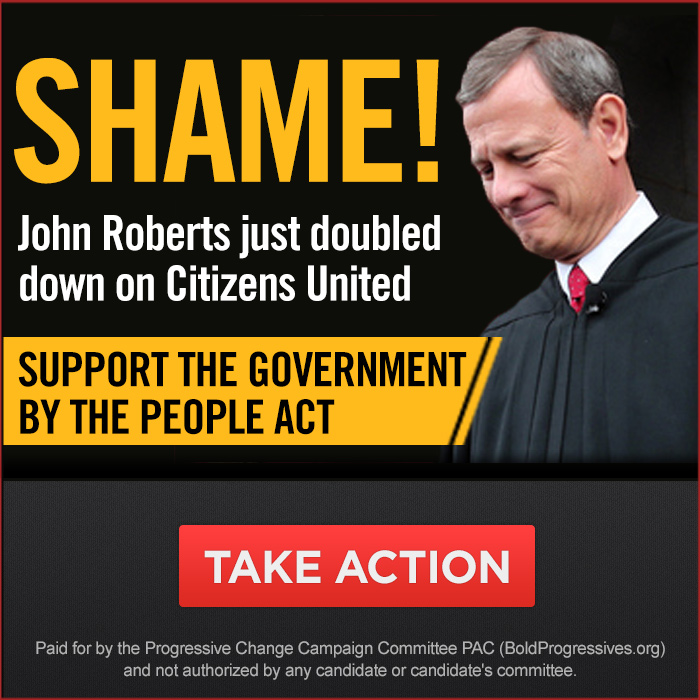 Earlier today, in a 5-to-4 ruling, the Roberts Supreme Court struck some of the last remaining limits on how much wealthy people can donate to electoral campaigns. With those limits gone, it will be even harder for everyday people to have their voices heard in Washington.
In response, PCCC is launching ads in Washington to make clear that not only should Congress pass a Constitutional Amendment to counteract the power of money in politics — it needs to pass the Government by the People Act, which would fit within recent Supreme Court rulings and would match small-dollar donations with public funds.
We need campaign finance reform to give us a better chance at winning against big corporate donors on issues like reforming Wall Street, making college more affordable, and fighting corporate polluters.
Click here to sign-on as a citizen cosponsor of the Government by the People Act to give voice to everyday people and reduce the influence of big money in our democracy!