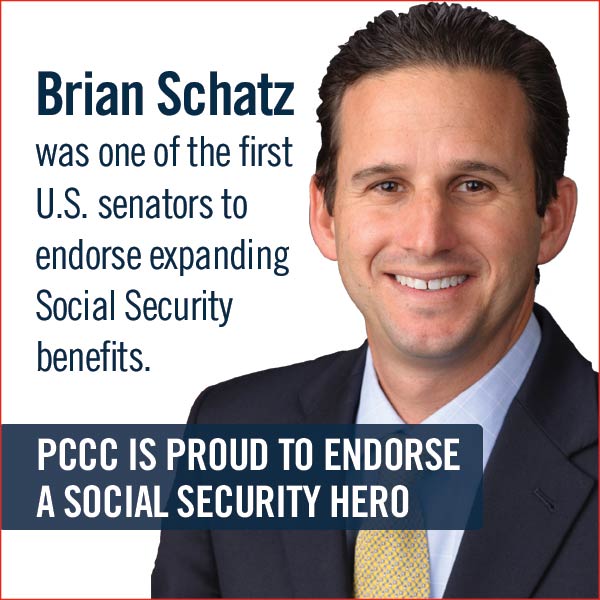 Today, we are proud to announce our endorsement of U.S. Senator Brian Schatz for re-election in Hawaii.

Social Security is a defining issue in this race.
Brian Schatz was one of the first senators to endorse expanding Social Security benefits.Ai??His primary opponent refuses to rule out cuts.
When we asked our 4,285 Hawaii members who they support, the answer was overwhelming: By 4 to 1 they support bold progressive Brian Schatz.
PCCC member Gerald, in Honolulu, recently told us, "Brian is the real deal progressive… He's the clear choice to endorse!" Ai??We agree.
In addition to being a Social Security hero, Brian Schatz is one of the Senateai??i??s top leaders on the climate crisis. He recently led an all-night Senate debate that made big news and thrust progressive solutions into the national conversation.
Like Elizabeth Warren,Ai??Sen. Schatz is a true partner to progressives.Ai??He recently came to our PCCC candidate training to mentor new candidates.Ai??And tonight, he will welcome our PCCC team into his campaign headquarters as we start immediately organizing volunteers on his behalf.
Will you donate $3 to Sen. Schatz to help keep this bold progressive in the Senate?