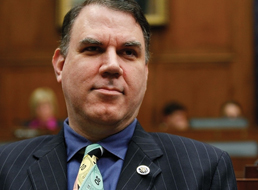 The Progressive Change Campaign Committee is at Netroots Nation, and our co-founder Adam Green is on a panel titled "Weak Democrats Vs. Strong Progressives: Lessons From The Social Security Fight" alongside Ai??Reps. Alan Grayson (D-FL) and Mark Takano (D-CA) and Credo Mobile's Becky Bond talking about how progressives build political power. Blogger Heather "Digby" Parton will be hosting, and we will use the panel to discuss how progressives have been fighting President Obama's proposed cuts to Social Security benefits and how progressives are fighting back and even proposing to expand these benefits instead. Hear behind-the-scenes stories on power, progressive organizing, and the Democratic Party.
Below you can watch a livestream of the panel, Ai??which will begin at 7:30 PM EST today, with a pre-game conversation starting at 7:15 PM EST.
Click here to share this live stream on Facebook.
Click here to share this live stream on Twitter.

Are you a Daily Kos member? Click here to rec a diary about this event.
Click here to chip in a few dollars to progressive heroes who've signed the Grayson-Takano letter promising to vote against any cuts to Social Security, Medicare, and Medicaid benefits.
PCCC fellow Andrew Villeneuve will also be live blogging the panel as it happens.
Panel Liveblog
Hey everyone, it's Andrew. Welcome to our live coverage of Weak Democrats vs. Strong Progressives: Lessons from the Social Security Fight. If you're able to tune in to our livestream above, you're welcome to follow along from home in addition to reading live updates here in this post. We'll be getting started in just a few minutes!
4:30 PM: Here we go! Again, we are livestreaming this panel above. Feel free to tune in and watch from home. Heather Parton, who blogs as Digby, will moderate our discussion for the next hour and fifteen minutes.
4:43 PM: There's a reason that Social Security has been referred to as the "third rail" of U.S. politics, Heather notes. Americans value Social Security, Medicare, and Medicaid, and don't want politicians in D.C. to cut the benefits that they've earned.
4:46 PM: PCCC co-founder Adam Green is explaining one of the most important lessons we've learned from the fight to protect Social Security and Medicare: Statements from members of Congress have to contain an explicit pledge against benefit cuts in order to be credible.
4:50 PM: Adam's ten "lessons learned" from the Social Security fight:
We cannot depend on ai???Party Leadershipai??? ai???Caucus Leadershipai??? or any others to lead. We need to invest in leaders who are willing to lead.
Sometimes outsiders are more strategic than insiders. Donai??i??t trust the experts.
Competent, progressive staffers inside Congress matter immensely.
Activists having personal bonds with members of Congress matters immensely.
A member of Congress being truly bought in to a partnership, and talking to their colleagues on the House or Senate floor, matters immensely.
Many Democrats hide behind an ai???I donai??i??t take pledgesai??? stance to avoid making promises that our country, our movement, and their constituents need them to take. Debunking this stance is a strategic imperative for our movement.
In the Grayson-Takano push, progressives proved an inside-outside partnership model that works.
Progressives rewarded and invested in bold leaders, making them more powerful for the next fight.
The coalition built around the Grayson-Takano letter provides the foundation for the next fight ai??i?? expanding Social Security benefits. Coming soonai??i??
Progressives are perilously dependent on the Tea Party being absolutely crazy. Progressives in Congress have the ability to be an enormously powerful bloc if they are strategic and unified, and our movement needs to help them build that power.
4:56 PM: Credo's Becky Bond is speaking now, noting that the effort to stop Social Security benefit cuts brought together many progressive organizations, including PCCC, Credo, Social Security Works, and many others.
5:03 PM: Representative Alan Grayson, who is participating remotely, began his remarks by giving a shout-out to the NSA, and thanks PCCC, Credo, and Digby's Hullabaloo for all the activism we do.
"Our vision is, we want people to enjoy life. We want people to not have to worry all of the time."
5:10 PM: PCCC cofounder Adam Green notes that our real strategy has to be going on offense. Fighting to expand Social Security benefits. We have to make the idea of slashing benefits a nonstarter.
5:12 PM: Representative Takano says we should remind people that immigration reform will help strengthen Social Security's solvency.
5:14 PM: Protecting Social Security and Medicare should be a litmus test for every Democratic officeholder, Representative Grayson says. Can't we stand for something?
5:18 PM: First question was: What do we say to people who think we should focus more energy on means-tested public service? Representative Takano answers: Social Security shouldn't be thought of as welfare – it provides benefits that working families have earned over a lifetime. Protecting Social Security and Medicare has to be a priority.
5:35 PM: Representative Alan Grayson observes that the other side never backs off. We have to show the same kind of stick-to-itness to be successful. Things that bring Americans together, like Social Security and Medicare, should be at the heart of what we're doing.
5:37 PM: Credo's Becky Bond says that Democrats like Henry Waxman hate being asked about the Grayson-Takano letter, but we need to keep after them. We got to forty-four signers by being persistent.
5:45 PM: If the Democratic Party doesn't stand for protecting Social Security, it might as well not exist, moderator Heather Parton (Digby) says.
5:47: This panel's a wrap! Thanks for following along at home, and for being a bold progressive.