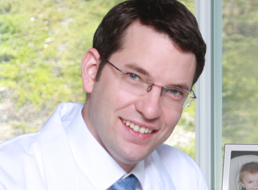 Lee Rogers
California - 25th District
Dr. Lee Rogers, running in California's 25th congressional district, is going on offense — talking about extending Medicare to everyone and letting the government negotiate lower-price prescription drug prices.
Lee is dedicated to running a cutting-edge campaign — with a strong progressive message. He says:
"As a doctor, I'm not campaigning just to defend the Affordable Care Act. I'm on the offensive — campaigning to make the ACA better!
I'll fight to allow people to buy into Medicare. I'll push for Medicare to negotiate drug prices to lower costs. And I promise to help bring us closer to universal healthcare coverage."
Recent polling shows Democrats could win this seat. Following Republican Congressman Buck McKeon's announced retirement, the Rothenberg Political Report upgraded Democratic chances even more!
Two right-wing Republicans are now scrambling to run for this seat. But progressive Lee Rogers is looking to take it back for working families!
If you want to take back the House, and elect bold progressive champs, please chip in $3 to Lee Rogers today.