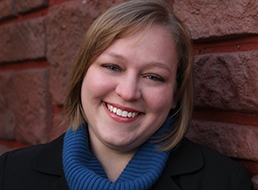 Kelly Westlund
Wisconsin - 7th District
Kelly Westlund is running in Wisconsin's 7th Congressional district and will take on Republican Sean Duffy. A recent PPP poll in WI-7 showed Duffy losing to a Democratic opponent by 3%.
Kelly is a City Councilwoman and small-business owner in the little town of Ashland. She was raised in a military family and her husband, Caleb, is a carpenter and avid hunter.
We are proud to help prepare her campaign launch and endorse Kelly from Day One because she is an economic populist who will stand up for everyday working families against powerful interests.
Kelly kicked off her campaign with a "Progress for the People" announcement tour that featured events with farmers, victims of job loss, grandparents on Social Security, and other regular people who need a voice in Congress.
Her opponent, Republican Sean Duffy, says he "struggles" to live on $174,000 a year. Meanwhile, he wants to cut Social Security, cut food programs for kids, and give billions in tax breaks to oil companies.
Help us get a bold progressive in this seat by taking action for Kelly today!