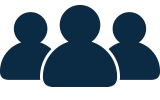 Protect the Safety Net
Protect Social Security, Medicare, or Medicaid benefits.
Defending the country's most essential progressive programs — Medicare, Medicaid, and Social Security — is one of our top priorities. Our members wrote over 50,000 thank you notes, which we delivered to Senator Harry Reid for taking a stand against attacks on Social Security. Our members also made calls supporting the Congressional Progressive Caucus and Senator Whitehouse's efforts to protect Medicare and Social Security from budget cuts.
We also went on offense against Republicans and Democrats pushing for devastating benefit cuts. When President Obama put these programs on the chopping block, 200,000 PCCC members pledged not to volunteer or donate to his reelection campaign if he caved and cut benefits — totaling more than $17 million and 2.6 million volunteer hours given in 2008.